LOA Products and Helpful Tools!

---
I've used the Silva Life System in order to learn how to properly meditate. I also learned how to remove blocks and manifest in a fun, relaxing and easy way. I recommend the Silva System if you are having issues with quieting your mind or learning how to properly meditate.
Click here for more information on the Silva Life System:
---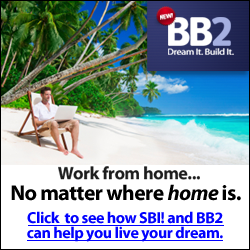 I personally used SBI's SiteSell program in order to create this site.  I am not a computer programmer so when I decided that I wanted to create this site; I had no clue how I was going to achieve it. 
I decided to do some intense research and I found this this program and and though it did take a lot of work; the creator of SBI designed this program so that you will create a great site in a niche that you love in a fool proof way for novices such as myself. 
---
If you are having issues with effectively visualizing your desires or if you would like to create a digital vision board. Mind Movie 3.0 is a company that has created a software that allows you to create a digital vision board with pictures of what you whatever you desire. 
You can add your own personal affirmations together with the background music of your choice and you will be able to view it from your computer or save it as a screen saver where you can view it all day long.
With Mind Movie 3.0 you to be able to create what you desire much faster because with constant visualization you will be able to get into that feeling place of already having what you want NOW!!!
Here is an example of what you can do with Mind Movie 3.0. For more information on Mind Movie 3.0 Click Here:
---
Quantum Jumping is an advanced visualization exercise that will enable you to tap into your subconscious mind and discover infinite number of realities and possibilities. After spending decades studying meditation, yoga, hypnosis, and a variety of other spiritual and metaphysical disciplines, Burt Goldman invented Quantum Jumping in 2008. We now have over 180,000 Quantum Jumpers from all over the world who continue to change their lives in incredible ways! Become a part of this global personal growth movement and practice Quantum Jumping to get ahead with your career, enrich your relationships, learn new skills and improve your wellbeing.
For more on Quantum Jumping Click Here: